11906 "I" St.
Omaha, NE 68137
(402) 333-0352
elsasserchiro@omhcoxmail.com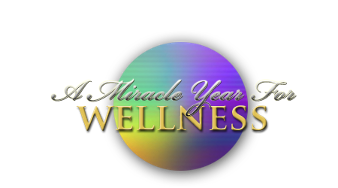 What's going on in the Office
| | |
| --- | --- |
| | In April, Dr. Elsasser and his staff attend a seminar on the benefits of pediatric chiropractic care. Kids anywhere from newborns to young adluts can benefits from chiropractic care. Some reasons's why they might need to be checked: after birth, falls, sports, to prevent injuries, and everyday stess and activies. |
Earlier this spring, Dr. Elsasser and his staff attended an Integrity Seminar in Kansas City, MO. These seminars focus on the vision of this office, help with the ins and outs of insurance submission and an overall motivation for our professional and personal lives.

Dr. Elsasser has been a member of Integrity Management for 25 years and continues to find each seminar uplifting and educational.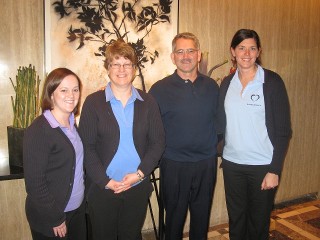 Dr. Elsasser and his staff got the chance to attend an Integrity Management conference in Kansas City the weekend of Jan. 29th. It was a great learning experience. The first part of the conference was by Keith Mahl, the President of Integrity Management.
We really enjoyed the afternoon classes. We learned about the history of Chiropratic care from Dr. Robert Kauffman. We had no idea about all the amazing history and the struggles the first chiropractors had to go through to be able to practice. The afternoon class was broke up in three different era's. The first class was from 1894-1929; this was about how DD Palmer focused on "Get the Big Idea – All Elsa Follows". He is the one who started the first Chiropractic College. The 2nd era was from 1930-1961, this focused on how DD Palmer passed the torch to his son BJ Palmer. BJ was put in jail for practicing chiropractic care, and so were about 30,000 other chiropractors. When BJ was in jail, he made a little card that said "Keep Smiling" to try to keep the sprits up of the other chiropractors' that were also in jail and to keep fighting in what the believed in. The last Era was from 1962-2011, Dr. Kauffman talked about his personal journey to becoming a chiropractor.
Cold Laser Therapy

Dr. Elsasser has attended several seminars on the use of a Cold-Laser. "We have been very fortunate to have some of the top instructors in the world coming right here to Omaha to teach the latest use of the laser therapy." Here is Dr. Elsasser with his son, Sam, and Dr. Jeff Spencer. Dr. Spencer treats a lot of high-profile patients and was the personal chiropractor of Lance Armstrong and the cycling team that defended their title an astounding eight times.
"AMAZING, INSPIRING, UNSTOPPABLE!"

Dr. Elsasser and staff attended an Integrity Management seminar in KC on January 23rd. In addition to a motivational and INSPIRING session by Keith Mahl, we attended classes in the afternoon. These seminars are always AMAZING. They keep the staff up to date on insurance, office procedures, and public relations. We all enjoy a chance to participate in these informative seminars and are sure will make us and UNSTOPPABLE team!
I attended a seminar for advanced treatment using the cold laser. Dr. Murphy and Dr. Spencer both of California taught the class. Dr Murphy is probably the most intelligent man I have ever known. I have heard him speak on several occasions and in 1995 I took a full year course that certified me in spinal trauma. I feel our clinic has as great a protocol for treatment following auto accidents and head injuries as any one in town. We have stayed ahead of technology with the recent addition of the cold laser.

Dr. Spence treats mostly professional athletes, including the U.S. postal cycling team. He had just returned from assisting Lance Armstrong run his first marathon in N.Y.C. His comment was that chiropractic care and laser treatment not only was paramount in Lance's 7 victories, but his team was often the only group that had all members finish the entire event.